Gay Seidman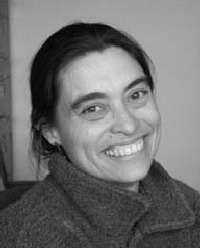 Professor of Sociology
8112A Sewell Social Sciences
(608) 263-3887
seidman@ssc.wisc.edu
Alternate Webpage
Office Hours: T 1:15-3:15 (F'17)
Curriculum Vitae
Selected Publications:
"Brazil's pro-poor growth strategies," Transformation (South Africa), 2010
"Social Labeling in Export Chains: Can voluntary regulation end child labor," published at India in Transition, December 2009.
"Laboring under an illusion: Lesotho designs a 'sweat-free' label." Third World Quarterly. April 2009.
"Transnational labor campaigns: Can the logic of the market be turned against itself?" Development and Change, November 2008, pp. 991-1005


Beyond the Boycott: Labor Rights, Human Rights and Transnational Activism, 2007. American Sociological Association Rose Series. Russell Sage Foundation, September 2007.
"'The Femocrats' Dilemma: Mobilization vs. Representation in the South African Gender Commission," Feminist Studies, spring 2004.
"Guerrillas in their Midst: Armed Struggle in the South African Anti-Apartheid Movement," Mobilization: An international social movement journal, 6:2 (Fall 2001): 111-128.
Manufacturing Militance: Workers' Movements in Brazil and South Africa, 1970-1985 (University of California Press, 1994)
Education:
Ph.D., University of California-Berkeley, 1990
Departmental Areas of Interest:
Class Analysis and Historical Change
Demography and Ecology
Economic Change and Development
Political Sociology
Social Movements and Collective Behavior

Affiliations:
Sociology
Development Studies
African Studies
Latin American, Caribbean, and Iberian Studies Program
Gender & Women's Studies Department