Connecting to the SSCC Network via VPN
VPN (Virtual Private Networking) allows a computer to connect to the SSCC network as if it were in the building regardless of its physical location. This gives you access to SSCC network drives and printers. It gives you a UW IP address, which allows you to use services like the many library databases which are restricted to UW IP addresses. It also encrypts all of your network traffic, protecting your privacy on public wireless networks.
The University is replacing its Cisco AnyConnect VPN service with Palo Alto GlobalProtect VPN. If you currently use AnyConnect, install GlobalProtect, make sure it works, and then uninstall AnyConnect. We hope that most people will be able to make the switch over the summer, but if you're away and run into problems Cisco AnyConnect will continue to work through September.
Installing GlobalProtect
To connect to the campus VPN service, you'll need to download and install the GlobalProtect client for your computer.
Download the GlobalProtect for:
Clients for iOS and Android can be found in the appropriate app store. Contact the Help Desk if you need a client for a different operating system, like Linux.
Once the installer has finished downloading (GlobalProtect64.msi on Windows or GlobalProtect.pkg on Mac) run the installer, keeping all the default settings. Once it is installed you are ready to connect to the VPN.
macOS may try to block the GlobalProtect client from installing due to security requirements: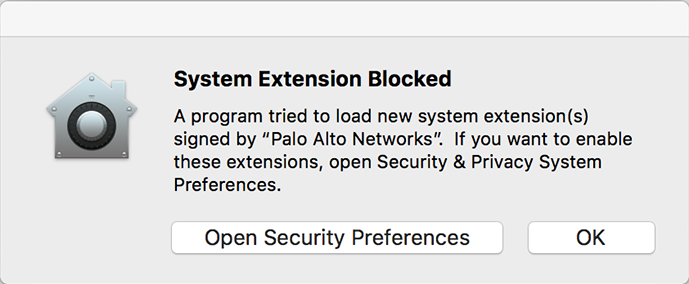 If you see this message, click Open Security Preferences. Then click the Allow button in the bottom right, check the box next to Palo Alto Networks, click OK, then restart your computer to apply the changes.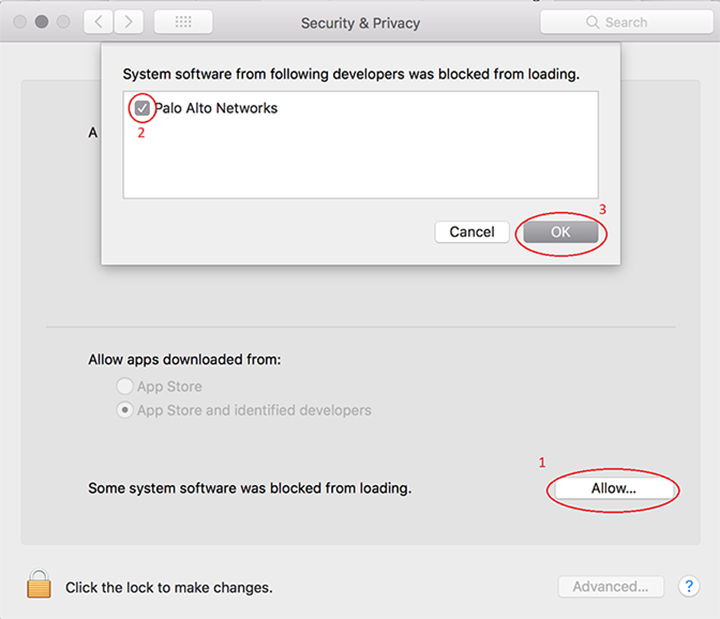 Using GlobalProtect
To open GlobalProtect in Windows, click on the up-arrow in the bottom right of your task bar, then right-click on its icon (

) and choose Show Panel.
To open GlobalProtect in macOS, click on its icon (

) in the menu bar at the top right and choose Show Panel.
Enter sscc.vpn.wisc.edu in Portal (note that it must be sscc and not ssc), give your SSCC username and password, then click Connect.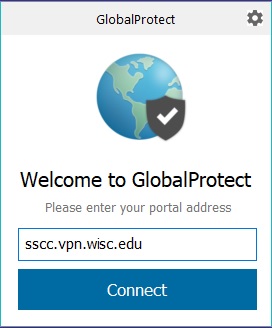 If it succeeds, you'll see Status: Connected.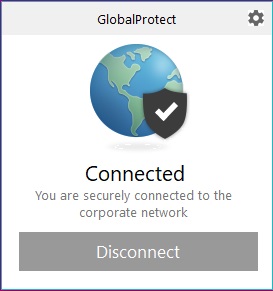 Last Revised: 8/20/2018