Connecting to Winstat Using Firefox
Firefox will not allow the Citrix Receiver to start automatically when you connect to Winstat unless you explicitly allow it to do so. Fortunately it's a very easy change to make.
Start Firefox and type about:addons in the address bar.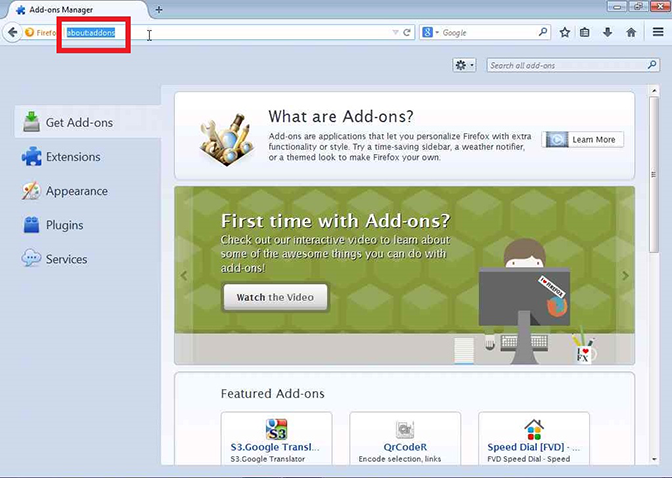 On the left side of the page, choose the Plugins section.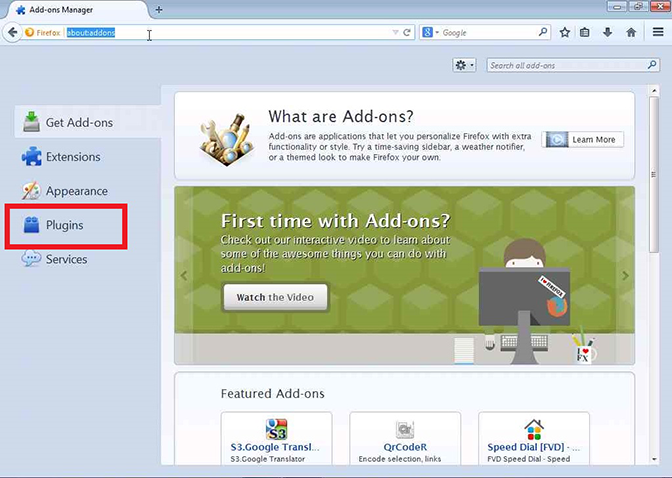 Find Citrix ICA Client in the list, and change it from Ask to Activate to Always Activate.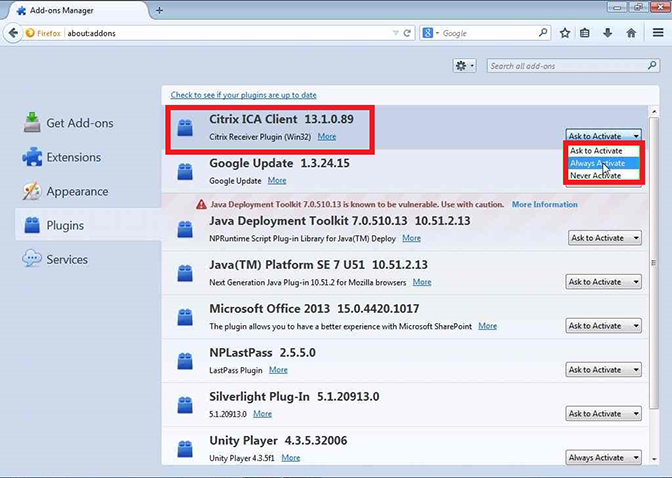 Log into Winstat as usual and it will now work.
Last Revised: 10/24/2014