Configuring Outlook Express to Read SSCC Email
Thunderbird and Outlook Express for Windows, PINE for Linux, and our web-based mailer, SquirrelMail, are the most popular email programs at the SSCC and the ones SSCC staff know best. This article gives step by step instructions for configuring Outlook Express so you can use it to read your SSCC email. Note that an Internet connection is required, but you do not have to be logged in to the SSCC network. In fact you can read SSCC email from anywhere in the world.
To set up Outlook Express to read SSCC email, first start the program, then click Tools and Accounts.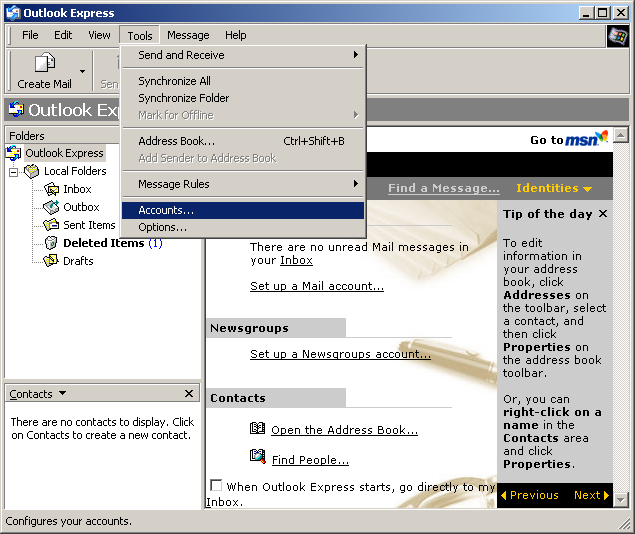 When the Internet Accounts window appears, click on Add and then Mail. This is where you start giving the information Outlook Express needs to connect to your SSCC email account.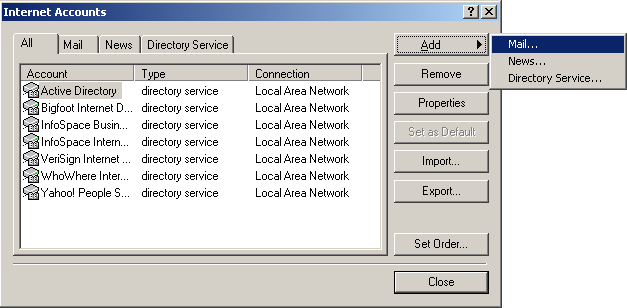 In the Display name box type your real name, as you would like it to appear in the From line of your email messages. Then click Next.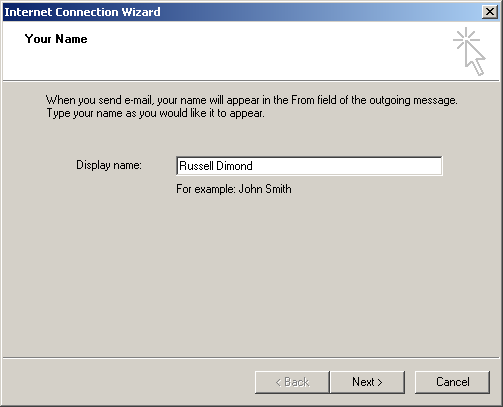 In Email Address type your entire email address (username@ssc.wisc.edu) and click Next.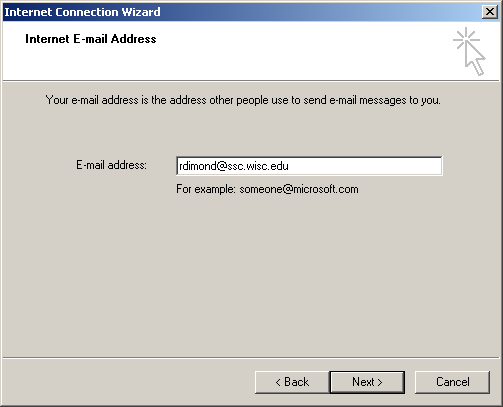 Now you need to give some information about the SSCC's mail servers. Choose My incoming mail server is a IMAP server. This cannot be changed later, so don't forget this step. In the box for the Incoming mail server type imap.ssc.wisc.edu. Then type smtp.ssc.wisc.edu for the Outgoing mail (SMTP) server.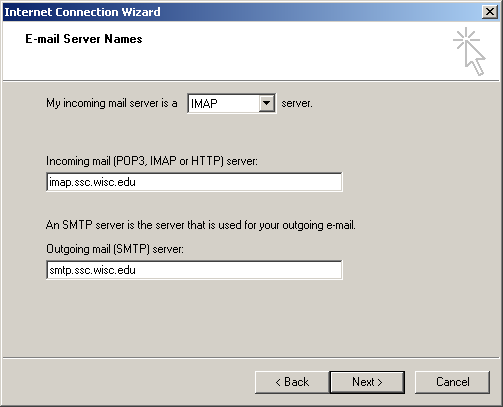 Next you need to tell Outlook Express how to log in to your account. In Account Name: type your SSCC user name. In Password: type your password and check Remember password. If you do not you will have to type your password every time you send or receive email.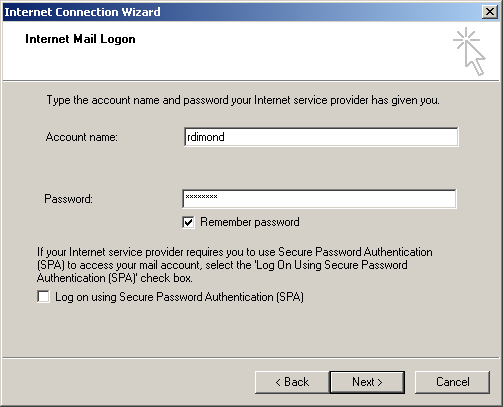 At this point Outlook Express thinks it has all the information it needs. It's wrong, but you'll still need to click Finish before proceeding.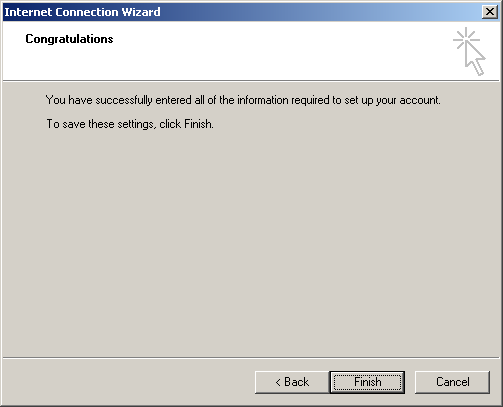 The SSCC's email servers require encrypted connections for security. To have Outlook use them, select the new account you just created (it will be called imap.ssc.wisc.edu) and click the Properties button then the Advanced tab.
Check the boxes for This server requires a secure connection (SSL) under both Outgoing mail (SMTP) and Incoming mail (IMAP). Then change the port number for the Outgoing mail (SMTP) server to 465. The port number for the Incoming mail (IMAP) server should change to 993 automatically.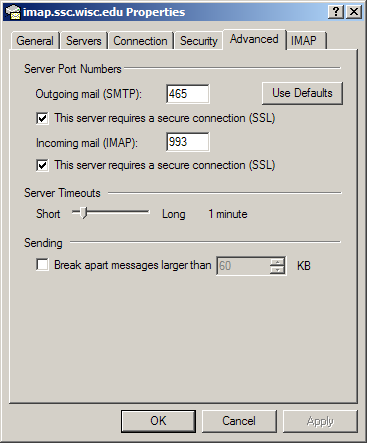 Now Outlook Express is ready for use. However, you should be aware that the default security settings will prevent you from opening many attachments. For more information and instructions on changing those settings, see Attachment Security in Outlook Express.
Last Revised: 2/20/2009